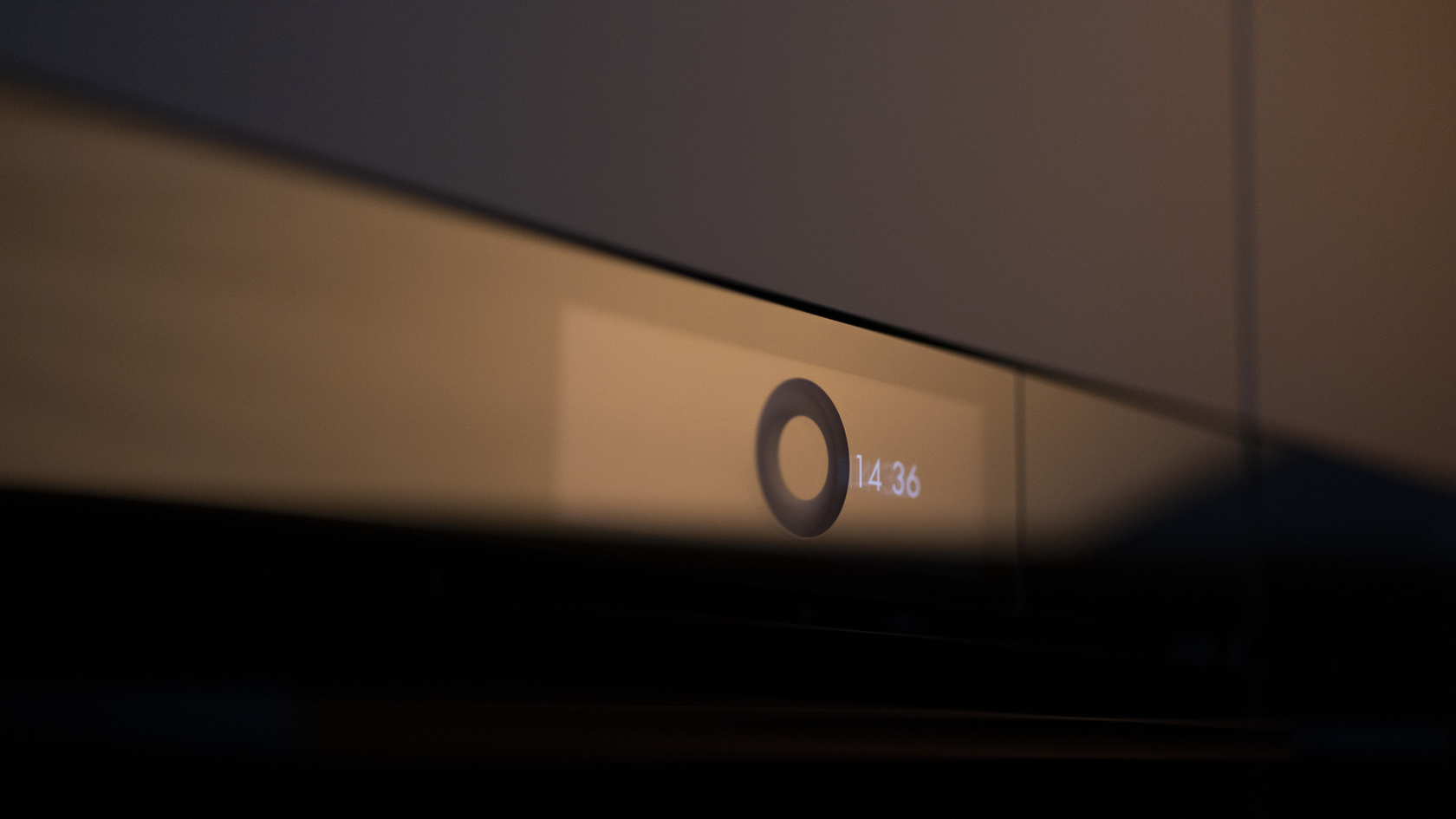 Search for specific questions and answers here or use filters to find the desired topic.
Functions, tips and tricks

What kind of design is recommended? Should I choose a framed hob or one that is flush with the worktop?

This is primarily an aesthetic question, but also depends on the kind of worktop you have. Flush hobs are mainly installed with stone worktops. However, make sure that the hob can be accessed from underneath the worktop.

Functions, tips and tricks

How does induction conserve energy?

Induction is the technology of the future: it is faster and more energy-efficient. One litre of water is brought to the boil in approximately two minutes. This is made possible by smart technology. Induction generates heat exactly where it is needed in the base of the pan. The glass around the heated cooking zone stays virtually cold, so no energy is wasted. An induction stove uses up to 40% less energy compared to other heating methods.

Functions, tips and tricks

Induction hobs offer pan detection. How does this work?

Have you ever turned your stove on by accident or forgotten to turn off the heat? Now this not a problem any more. Pan detection ensures that the stove generates heat only when a pan is placed on the hob. A timer-controlled safety shut-off monitors each cooking zone and turns it off after a certain period. And if you have some aspiring junior chefs in your family, use the childproof lock to prevent accidents.

Functions, tips and tricks

Induction hobs offer a PowerPlus function. What is it for?

The PowerPlus function offered by almost all induction hobs helps you save time. If, for example, you need to heat up a large quantity of water, you can have a cooking zone work at an increased power level of up to 140%. PowerPlus puts up to 3700 watts at your disposal.

Functions, tips and tricks

The cooking zones are operated by innovative slider controls. How do they work?

This slider concept makes cooking even more fun: adjust the heat levels by sliding your finger over the controls.

Functions, tips and tricks

What exactly is a Teppan Yaki designed for?

Professional caterers have been raving about it, and you can have it in your own kitchen: a Teppan Yaki. Why is this Japanese method of cooking on a flat grilling surface so popular? Because you don't need any pots and pans, it's entertaining for your guests to watch, and you don't have to worry about choosing the right cooking temperature and time. The cooking temperature, for example, can be set precisely according to the kind of food you're preparing, and it stay at a constant level, no matter how many delicacies you pile onto the griddle. This ensures heat sensitive food is cooked particularly gently so that its taste, quality and nutrients are perfectly preserved. A Teppan Yaki will turn your dinner parties into an unforgettable experience.

Functions, tips and tricks

What different kinds of hobs are available?

There are radiant hobs, which are controlled via a stove or switch box (formerly Quicklight). By contrast, autarkic radiant hobs (formerly Toptronic) and induction hobs feature controls situated directly on the glass surface. The space saved in this way can be used by fitting an additional 1/6th drawer. Cooking by forced induction is the nec plus ultra for the chef's home kitchen. The CombiCookTop range (formerly Fusion) includes induction hobs that have an extractor embedded in the hob.

Functions, tips and tricks

How does cooking with induction work?

Instead of the traditional heating element, an induction coil is placed beneath the glass ceramic hob, generating a varying electromagnetic field. The field generates eddy currents in the base of the pan, which leads to a rapid heating of the magnetic pan material.

Functions, tips and tricks

Is there a separate cooking zone for fish pans?

Fish pans can be used without difficulty on any cooking hob featuring a frying zone.

Functions, tips and tricks

What is the purpose of a hob with three cooking zones?

As steamers are becoming increasingly popular, we have found that people tend to use fewer pots and pans in their cooking. This is why we have introduced hobs featuring only three cooking zones that are more generously spaced.

Commissioning and operation

What are the different installation options for hobs?

Hobs that are fitted flush with the worktop achieve perfect aesthetic integration and create the impression of compact simplicity. Hobs with a set-off glass frame (bevel-edged) have a very elegant appearance, while chromium steel frames and over-large frames (for replacements) convince by their simplicity of installation and their classic design, they fit in a wide variety of kitchen combinations.

Commissioning and operation

Do I need to use special pans with an induction appliance? Are they expensive?

For induction to work, the base of the pan must be ferromagnetic. As induction hobs are quite popular, there is a broad range of available well-priced pans.

Commissioning and operation

Are my pans suitable for use with an induction appliance?

Use a magnet to test whether your pans can be used with an induction hob. If the magnet sticks to the base of your pan, you're ready to go, otherwise, the pan will not work with an induction hob.

Commissioning and operation

Are there hob models with an automatic safety shut-off?

Yes, all V-ZUG induction and autarkic radiant hobs are fitted with an automatic safety shut-off that prevents overheating.

Commissioning and operation

Commissioning and operation

Ergonomic cooking is important to me. What do I need to consider?

Make sure the cooking zones are generously spaced so the pans don't touch. We'd recommend a hob with cooking zones in a V- or A-shaped alignment. You might also consider a panorama hob, where the cooking zones are positioned in a single line for easy access.

Commissioning and operation

Are there health risks involved with using induction hobs?

In spite of a great number of studies, scientists so far have found no proof that electromagnetic fields pose any environmental or health risks. Like any domestic appliance, induction hobs generate an electromagnetic field. However, the field is many times less powerful than that generated by an electric razor, a hair dryer or a power drill. To find out more visit www.fea.ch, the website of the Swiss Association of the Domestic Electrical Appliances Industry.

What makes induction hobs so easy to clean?

Induction hobs are impressively fast. They react quickly and are finely adjustable, which means liquids will rarely boil over, if ever. As the heat is generated in the base of the pan only, the glass around the cooking zone is hardly warmed up at all. Therefore spilt food won't burn and the hob can be cleaned easily with a damp cloth.

How do you clean the hob?

Slight soiling can be removed with a smooth cloth and a little detergent. To tackle heavy dirt, apply glass ceramic cleaning agent with a sponge, leave it on for a few minutes and then remove it with a cloth. Encrusted dirt can be removed with a hob scraper.